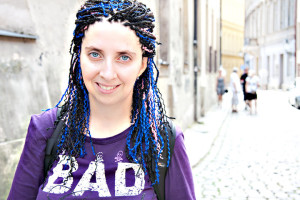 My name is Elena Nemets and I am glad to welcome you in my blog.
I was born in the Soviet Union and in my childhood I did not even think I would be able to get to the places on the other side of the "iron curtain" – London or Paris, New York or Bangkok, New Delhi or Rio de Janeiro. They sounded distant and unreal. I made my first trip abroad when I was 14 and started travelling extensively when I was 27. Since that time I have visited 50 countries and do not plan to stop.
This blog was created to give forward the gift of being able to explore the world. You would find here stories and photos from far-away countries and practical tips and lifehacks for those who are planning the trips.
Now I live in Israel – a beautiful country with incredible history, nature and people. I would be happy to contribute to initiatives to develop the tourism in Israel and to unleash the country's potential.
Contact me at nemetselena81@gmail.com, if you want to:
– use text or photos from this blog;
– order an article;
– have your travel start-up, application or websites reviewed in my blog;
– invite me to an event or exhibition for review;
– offer a cooperation project.