An archaeologist working in the Old City of Jerusalem resembles a kid in a candy shop – everything around is so exciting! Although when in 1999 the archaeologist Amit Re'em started the excavations of Kishle – former Ottoman military barracks (the word "kışla" in Turkish means "barracks") he did not expect to find anything extraordinary.
Reality exceeded expectations by far. 17-meter-high archaeological section, which visitors of the "Tower of David" museum can see now, is a "layered cake" of all eras of Jerusalem's history.
The oldest stones discovered here are dated to approximately 8th century BC – the remains of buildings of King Hezekiah's era. The stones still carry the remains of grout – the same one was likely used to build the First Temple. Next layer are the walls of Hasmonean dynasty times – as our guide said, people have always preferred to use the existing foundations rather then to build new ones from scratch.
Next to them are the walls of the palace of Herod the Great. In the end of 1st century BC this area next to Jaffa Gates was occupied by his impressive palace complex with pools and countless columns. Historians argue that in this very place that further became the Kishle, Jesus Christ was standing before Pontius Pilate for the trial (although this theory is not bullet-proof and there are other versions).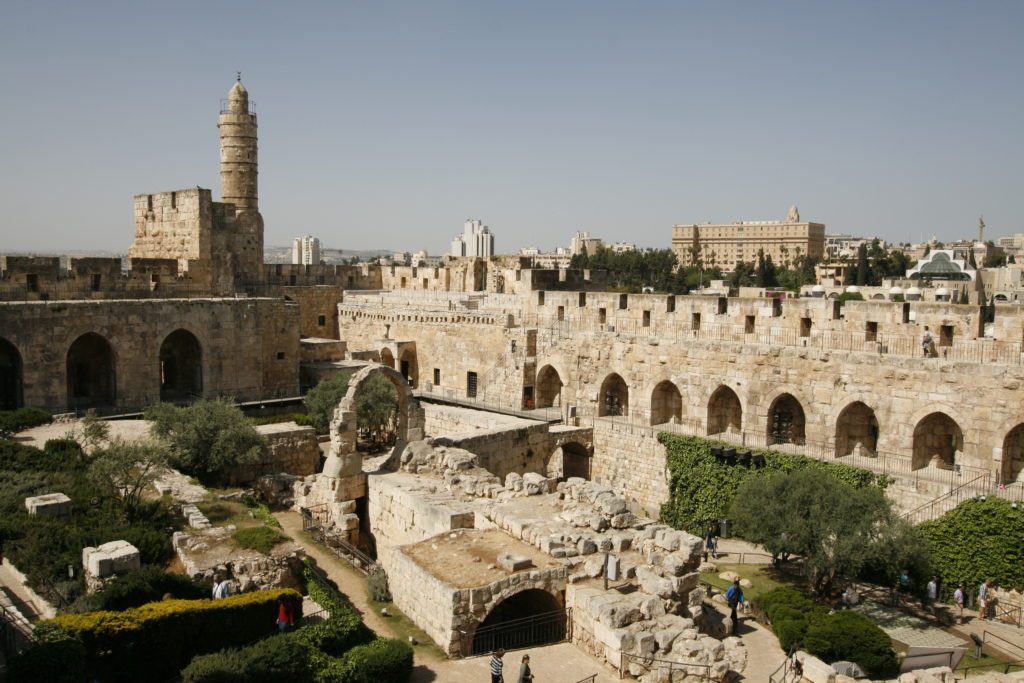 During Crusaders' times Jews organize here a workshop for dyeing of fabric. In 1834 the Turks are (finally) building Kishle, barracks for the military troops. Our tour guide points at the line well above our heads and says that this was the floor level of Kishle. You may see it on the top picture – the line where the arches begin.
In 1940s the British are using the building as a prison for Jewish rebels and political prisoners, fighting against the British Mandate. On one of the walls we see a graffiti with a familiar logo of Etzel underground organization – a hand holding a rifle and a map of Eretz Israel on the background. 70 years later, the representatives of the museum have found an author of the graffiti – Shmuel Matza, a former Etzel fighter and then an advocate – and invited him to visit the site and to share his memories.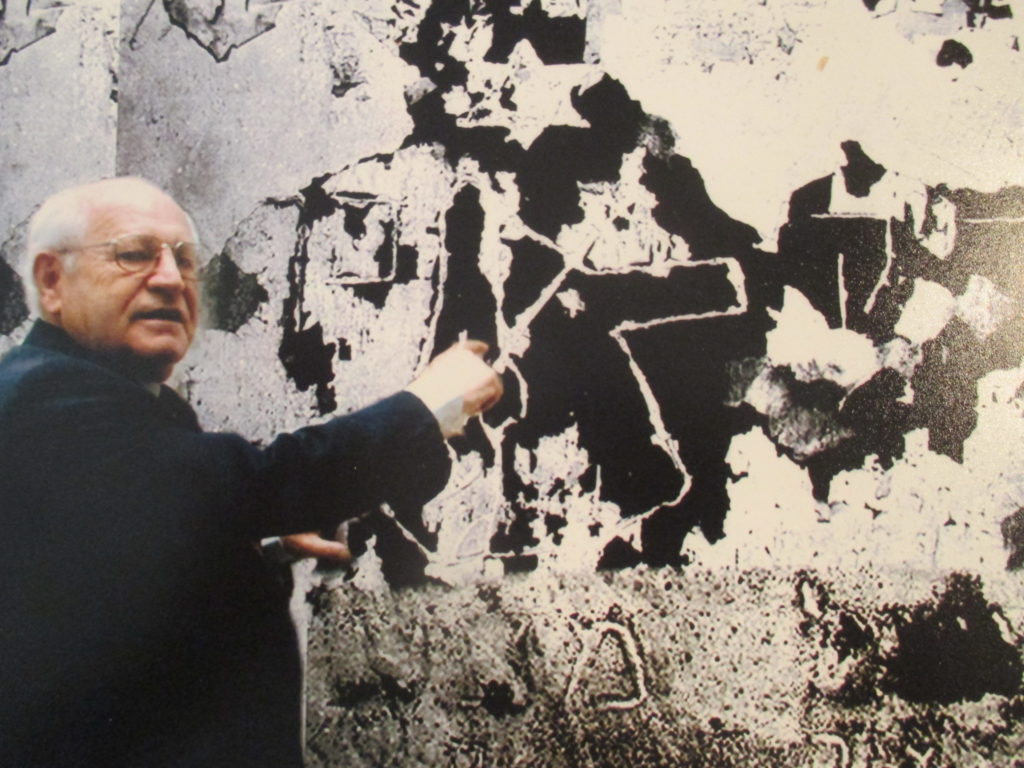 Currently the Kishle is opened only for group tours or visits with a licensed guide. The organized tours of the Tower of David are conducted every Thursday at 10.30 am in Hebrew and every Friday at 10.00 in English – you may pre-book them here. In a couple of years the museum promises to turn the Kishle in an ultra-modern exhibition site with the elements of augmented reality.
Top photo: Kishle excavations. Credits: Tower of David museum archives, author – Oded Antman.