Do you know the smell of black pepper? The taste of cinnamon? I also thought I knew before I visited "Tavlinsky" store at Levinsky market in Tel-Aviv. It came out there is a huge difference between the spices you buy in a supermarket and freshly ground spices – like between a ringtone music and a symphony concert.
The name "Tavlinsky" is a wordplay. "Tavlinim" mean "spices" in Hebrew. And the address of the shop is Levinsky street 57. We got there with a self-guided mobile culinary tour Bitemojo – I wrote about it in my recent article. "Tavlinsky" is the last stop of the Tel-Aviv vegan tour. But obviously this place is not only for vegans.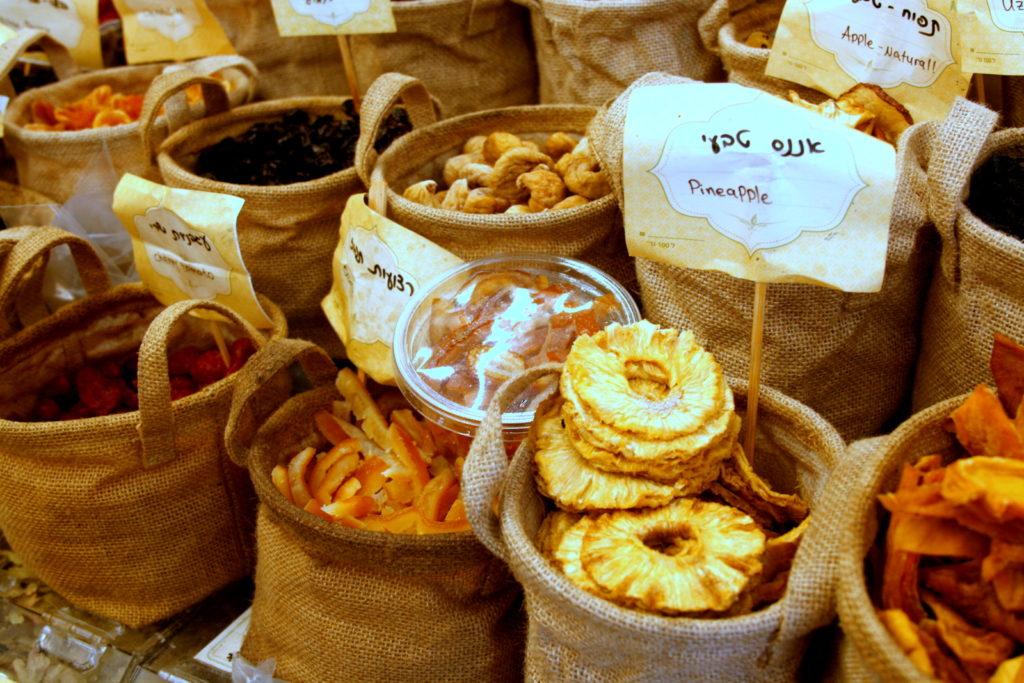 Iris, charming and smiling hostess of the shop, sells spices for 18 years already She worked on the same market as an employee , but three months ago she has opened her own shop. "I am a Persian Jew, I love cooking and I know how to choose and use spices. Spices from supermarket contain up to thirty percent of additives to create volume: flour, starch, ground seeds husks. And you never know how much time the jars have spent on a shelf. In my shop all spices are freshly ground and additive-free".
Indeed, Iris's spices even smell differenty, with depth and nuances. She also sells freshly roasted coffee, exotic oils from sesame, pumpkin, buckwheat, etc., dried fruits with no added sugar – apples, mango, ananas, blackberries, cranberries… Every visitor gets attention – Iris and her girls will tell you everything about the shop and the goods. Permanent customers even come from abroad to stock their pantry.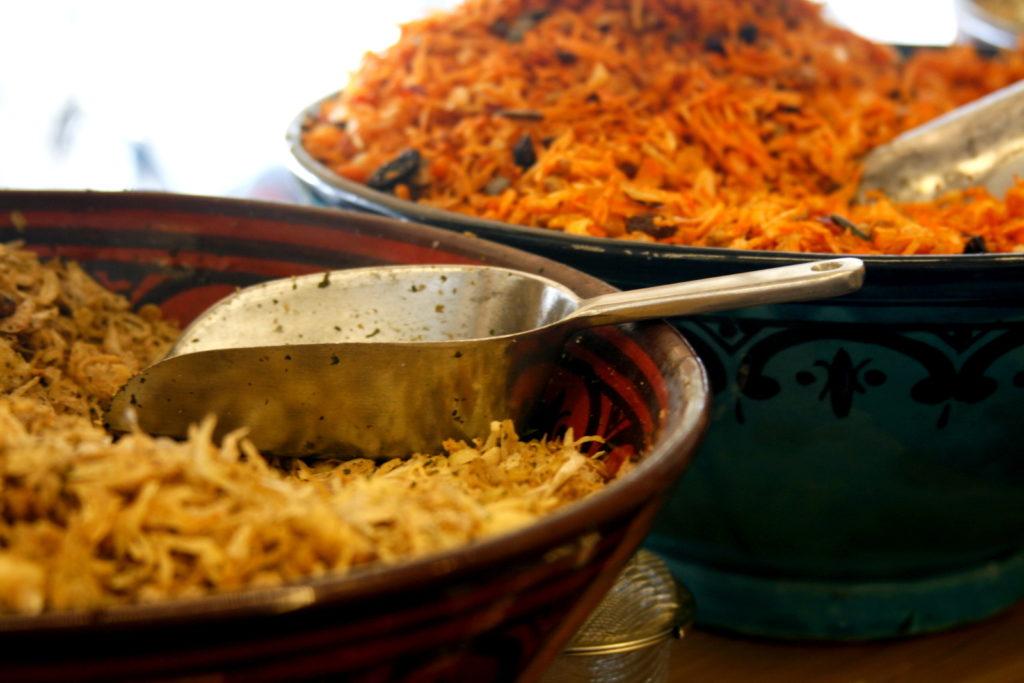 "I am the first woman at the market who opened her own shop", Iris proudly says. She sees my photo camera and apologizes that the piles of spices mixes for rice (Persian, Uzbek, even Polynesian, you name it!) are not that picturesque as they were in the morning – they are in great demand before Shabbat.
We drink freshly brewed mango tea and do not want to leave this cozy place. We will definitely come back and bring friends – and you are also welcome!