Would you ever believe that the entire Bible text may fit onto a nano chip of a sugar grain size?! Now it is a reality, and you may see it in the Israel Museum in Jerusalem. This incredible exhibit was created for the 50th anniversary of the museum in the laboratories of Technion Institute in Haifa. The engraved text needs to be magnified 10,000 time so a human eye can read it!
The nano-Bible is located in the Shrine of the Book – a part of the Israel Museum, which also serves as a home for the Dead Sea Scrolls. They are ancient manuscripts first discovered in mid-20th century in the caves near Khirbet Qumran, on the shores of the Dead Sea – that is why they are also called Qumran Scrolls.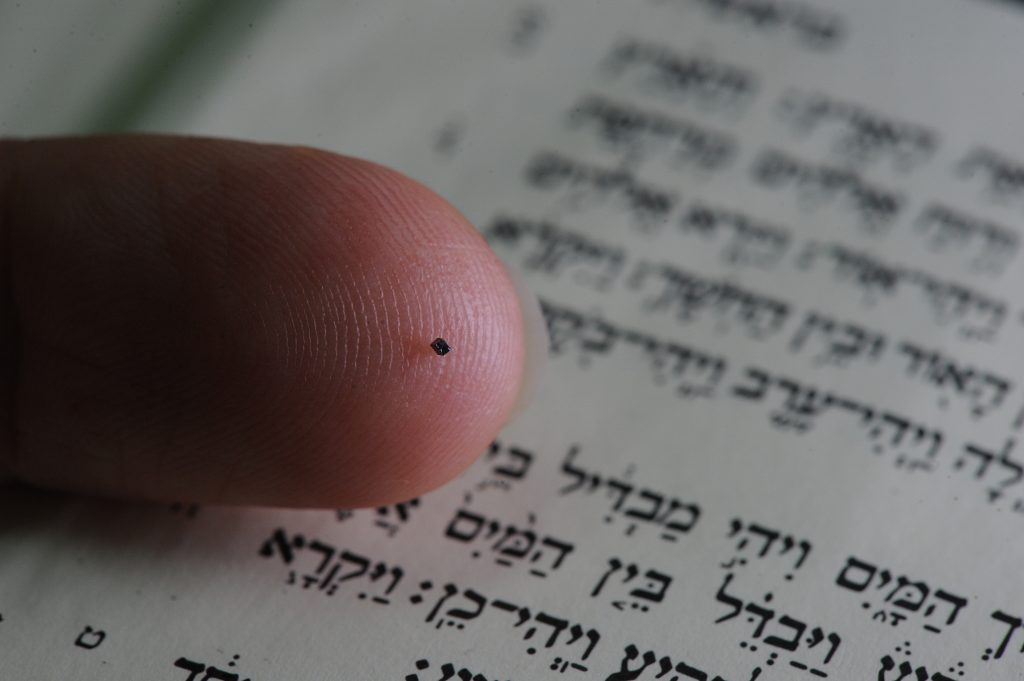 The Shrine is a white dome of an unusual shape. A special temperature and humidity regime is maintained in the dome to preserve the precious documents. They are so fragile that it is impossible to display them on a regular basis. So the museum put them on rotation – every 3-6 months another piece is put on display and the previous goes to a special storeroom to "rest".
One of the scrolls you may see is Alleppo Codex dated from the 10th century BC – the oldest(!) existing Hebrew Bible original. Other scrolls represent biblical texts and commentaries and other religious writings, mainly in Hebrew, but also in Aramaic and Greek. Historians suggest that the scrolls were a part of the library of a religious sect that lived in Qumran. Some of these texts were never known before or found only in translations, so the discovery of the Dead Sea scrolls was a revolution in the studies of Judaism and early Christianity.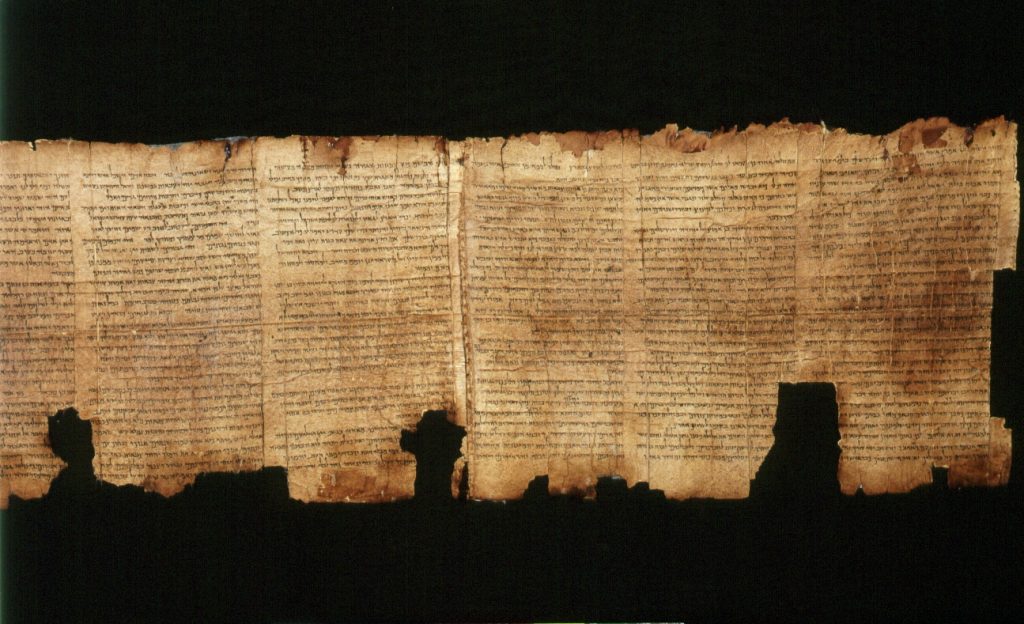 I personally think that any tourist travelling to Israel should visit the Israel Museum – it is a great and entertaining way to learn about this land's history and the culture of its people. And seeing the oldest and the most modern Bible at the same place is just mind-blowing.
The Israel Museum in Jerusalem was founded as an Israeli national museum in 1965. The Archaeology Wing holds a permanent exhibition of the history of Eretz Israel (land of Israel) – from ancient tribes through the Ottoman Empire. The collection in "Jack, Joseph, and Morton Mandel Wing for Jewish Art and Life" immerses you into the world of Jewish traditions and way of life. The Second Temple model helps you imagine how Jerusalem looked like 2000 years ago. The museum also hosts other permanent and temporary exhibitions, including classical and modern art.
Photo courtesy of the Israel Museum, Jerusalem