This week I attended Travel Blog Exchange (TBEX) conference in Jerusalem and it was A-MA-ZING! Both from social and professional perspective this was one of the greatest conference I have ever seen. I want to share with you ten tips on how to maximize your benefit from TBEX, if you are a travel blogger.
TBEX is the largest networking event for travel bloggers, travel content professionals and industry experts. Every time it takes place in a new location in Europe, the U.S. or Asia Pacific. The 16th TBEX took place in my home country – Israel, in Jerusalem, on 20-22 March 2017. The next ones are in Huntsville, Alabama in May, 2017 and in Killarney, Ireland in October, 2017.
1. Register early
Early birds get big discounts on the ticket. For example, a travel blogger registration for TBEX in Huntsville, Alabama started at $107. Now, two months before the event, it is $257. The last-minute ticket would be even more expensive. Also, you would save on air tickets and accommodations if you book early. Unless you are a superstar blogger, you would need to pay for it yourselves, but look for special deals from conference sponsors.
2. Set an objective
You may register for TBEX just because it sounds exciting. But before you step through the door at the first day, you need to know, what do you want to achieve with your participation and what can you offer.
Do you want to get more clients for content writing? Attract sponsors for giveaways and product reviews? Find opportunities for press trips? Learn how to become a famous travel blogger? Or dig into technicalities of SEO and affiliate links promotion? This would impact your choices of break-out sessions and the people you need to communicate to.
Prepare your elevator speech – short answers to the questions "who are you?", "what are you doing?", "what are you looking for?", "which value you can bring?". You would have to repeat it many times during the conference.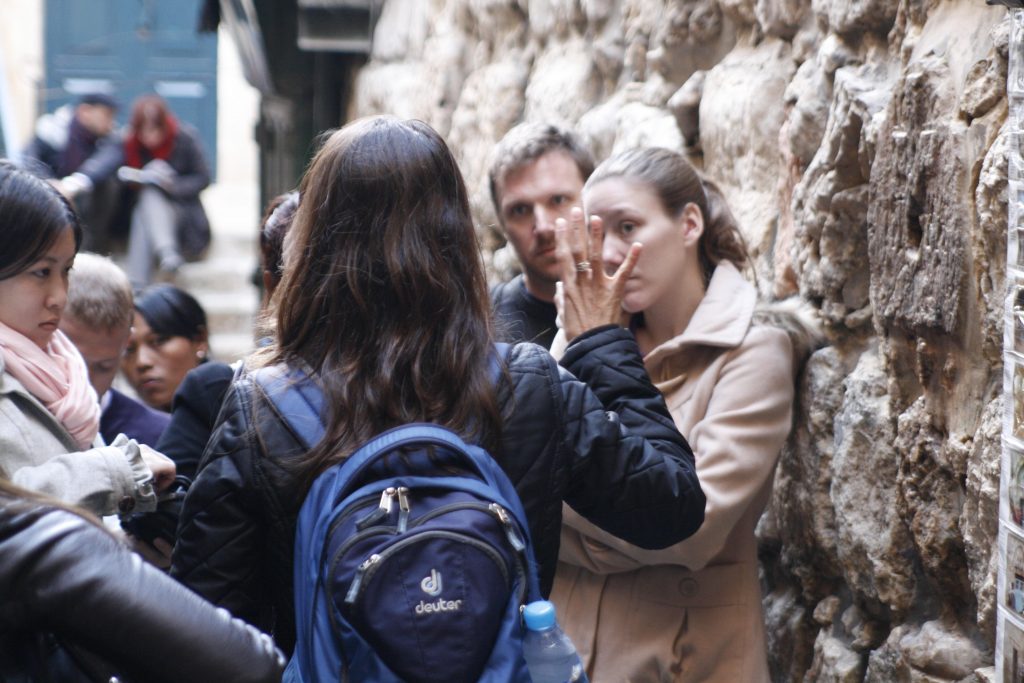 3. Plan trips ahead
After you register, you would start getting periodic emails from TBEX organizers. A lot of excursions, museum visits, unique local experiences, parties and FAM tours are organized immediately before and after the conference. Most of the events have limits on the number of participants. Some of them (more expensive ones) are available only for popular bloggers with significant number of followers, but there are always enough events for beginner bloggers. In Jerusalem the activities varied from classic Old City tours to culinary workshops, from scavenger hunt to Segway tour.
4. Participate in speed networking sessions
Couple of weeks before the conference you would get a list of companies available for speed networking. They may be governmental tourism organizations, travel start-ups, hotels, tour operators, etc. Read the descriptions and choose those who meet your objectives. This is your opportunity to talk to industry people face-to-face and to pitch your services to them.
Use BloggerBridge platform to register in advance and set up your schedule of "speed dates" – at the conference I saw participants who did not do so and they regretted it. However, even for those who did not register in advance, there ultimately was a possibility to talk to sponsors during the breaks or in their free slots in speed dating schedule, if a blogger was persistent enough.
5. Come with you business cards and media kit
You would need a LOT of business cards. Take at least a hundred to give away to fellow bloggers and industry professionals.
If you want to look serious for sponsors, prepare a media kit: a 1-2 page summary about yourselves, your blog, website and social media statistics, your audience, testimonials and types of cooperation you are looking for. Media kits are available on Etsy for a small fee, but you may also use a free tool like Canva to put it together, or even Photoshop.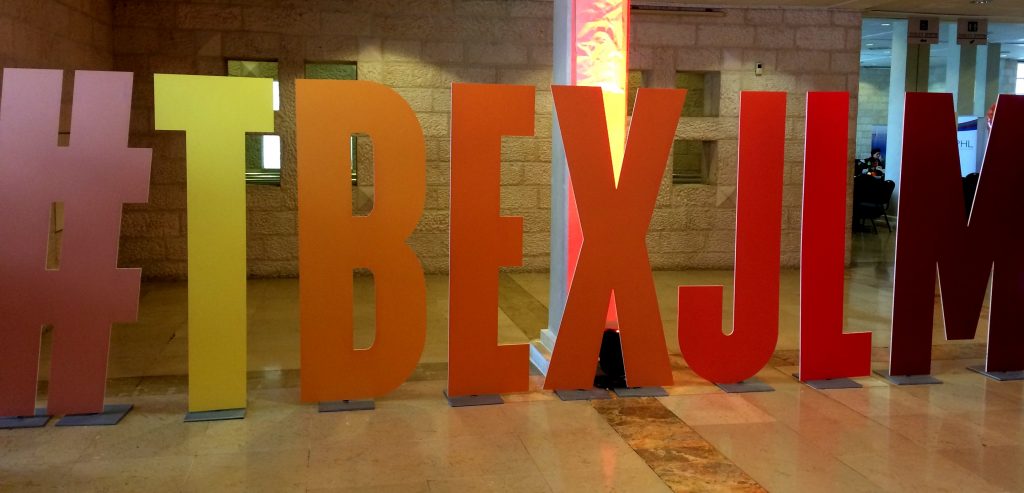 6. Choose the break-out sessions wisely
There would be sessions running in parallel on the different topics. I suggest mixing the ones covering the "hot topics" for you and also the ones, which you do not know much about. For example, I went to the sessions on podcasts and Youtube, although I am not using either yet, and they were insightful and motivational.
7. Take notes.
During two days of sessions, you will get a lot of information. Take notes, so you can use your new knowledge to get better results. The slides from conference would be available on SlideShare after the event – you may also review the sessions that you missed.
8. Never eat alone
It makes no sense to go to a conference and then sit in the corner with you nose in your smartphone. Don't miss great networking opportunities. I met new people at every break and had lengthy super-interesting conversations at lunch. At TBEX, people are informal and friendly, it is easy to network even if you are an introvert.
9. Plan to stay in the country for several days after
If possible, plan your visit so that you have several days after the conference in the country. The industry people and sponsors that you are talking to, may have great opportunities for you (tours, museum visits, master-classes, etc.). It would be a pity to reject the offers with "sorry, I am flying out tomorrow morning".
10. Follow-up, follow-up, follow-up
You may have had the nicest discussion with some important sponsor, but if you do not follow-up, there is a 99% chance that nothing would come out of this discussion.
Connect on social networks to the travel bloggers you have met, send thank you emails and collaboration proposals to industry experts, put together a plan for implementing your new knowledge on blog promotion and content management. It is best to do a follow-up action in the first 72 hours after the conference closing, when your face is still fresh in your counterpart's mind.
PS I actually plan to go to TBEX Killarney now! And you?