When planning for a trip, each girl asks herself whether to pack cosmetics and skin care items – on the one hand, you need them, on the other hand – gosh, they are heavy! Here I put together a list of some great goods that you would appreciate during your travel.
iHerb.com is a huge online store for vitamins, food supplements, organic cosmetics and snacks, and so on. If you are not familiar with this website yet, it is worth trying. They are based in the U.S., but shipping all over the world at a reasonable fee. I have personally tried and tested most of the items below.
1. Andalou Naturals Skin Care Mini Kits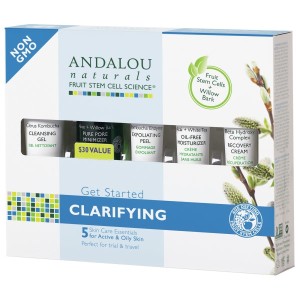 Andalou Naturals, Get Started Clarifying, Skin Care Essentials, 5 Piece Kit
A set of 5 mini-bottles with cleansing gel, peeling, pore minimizer, moisturer and cream. Ideal for those who want to maintain their skin care routine even when they are far from home. Light and handy for putting in a hand luggage, gentle and pleasant on the skin.
You may also try a set "1000 Roses" for sensitive skin or "Brightening Kit" with fruit stems.
2. Hand Sanitizer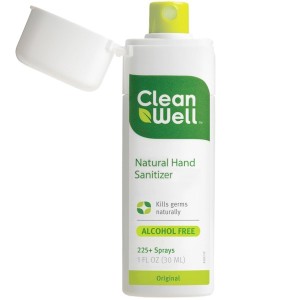 Clean Well, Natural Hand Sanitizer, Alcohol Free, Original, 1 fl oz (30 ml)
You always need a sanitizer when you travel outside the "first world" – spray it on your hands before you eat street food in Bangkok or try "pilav" in Tashkent. This one is alcohol-free and smells citrus and herbs.
3. Travel Deodorant Stick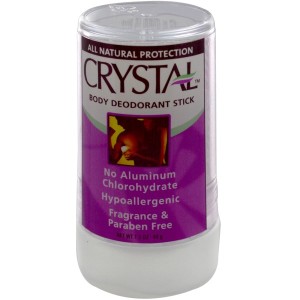 Crystal Body Deodorant, Travel Stick, Deodorant, 1.5 oz 40 g
Aluminium-free deodorant stick in a small stick that fits into any luggage. I also love deodorant towelettes of the same brand – worth to have one or two in carry-on luggage or your day bag, just in case you need to refresh – choose between Chamomile & Green Tea and Pomegranate.
4. Pill Organizer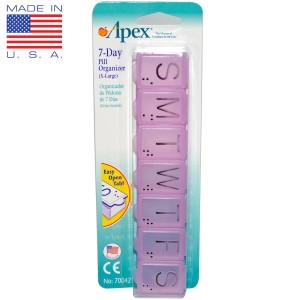 Apex, 7-Day Pill Organizer, X-Large
A great way to take your medication or vitamins with you on a short trip. Lifehack: you can also use pill organizer to store small items of jewerly – earrings, neck chains, rings – when you are on the road.
5. Mini-brushes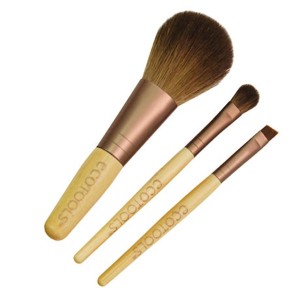 EcoTools, Mini Essential Set, 3 Pieces
If you plan to visit restaurants, theaters or concerts during your trip, this set of mini-brushes may be your best friend. I actually use them even in my daily life, they are soft, earth-friendly and high-quality.
6. Anti-motion Sickness Wrist Bands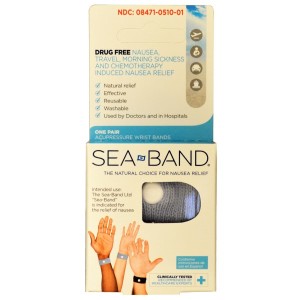 Sea Band, Acupressure Wrist Bands, One Pair
I am getting sick on buses and ships almost immediately – a bad luck for a traveler. So these bands are MY BEST FRIENDS! They work on acupressure principle, pressing a particular spot on your wrist and helping you feel better. They are less efficient than anti-sickness pills, but in comparison to the pills they do not make you sleepy and may be used also during short drives.
7. Travel-size Shampoo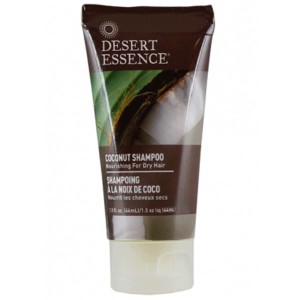 Desert Essence, Travel Size, Coconut Shampoo, 1.5 fl oz (44 ml)
Regular shampoo bottles are heavy and you do not really need a big bottle with you. This brand also offers hair conditioner, body wash and lotion. I just hope you like coconuts!
8. Devita Deluxe Skin Care Kit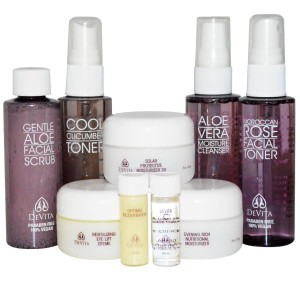 Devita, Natural Skin Care System, Deluxe Travel Kit, 9 Piece Kit
Another, more sophisticated travel kit. Includes cleanser, scrub, toner, serum, moisturer with sunscreen protection and eye cream.
***
If you use my personal reference code KIC529 for your first order on iHerb.com, you would get $5 discount.
Share your best finds for traveling girls in the comments!