We started our Irish road trip on a high note – attending TBEX Killarney, the largest conference and networking event for travel bloggers, travel content professionals and industry experts. Last March I attended TBEX Jerusalem and it gave me a boost to continue developing myself as a travel blogger and destination marketing professional. So when I learned that the coming TBEX would be in Ireland, which was on our bucket list for a long time, my husband and me did not hesitate.
And there came my first lesson: every TBEX is different. I first found it out when I was scheduling speed dating meetings with industry representatives and sponsors in Killarney and only manage to get a few invitations due to huge competition for the time slots. I immediately realized that the event would be much bigger then in Jerusalem. And it was! 600 travel bloggers and industry experts came together for several days to network, learn from each other, agree on cooperation and (the last but not least) have fun!
The travel industry and blogging trends are changing fast. The motto for TBEX Killarney should have been "Find your niche". If somebody gave me a euro every time I heard the word "niche" at the conference, it would pay off my trip, including plane tickets. It is not enough to be a "travel blogger" or a "food blogger" nowadays. In order to get to the top faster, you need to have a unique topic, style or point of view. Another hot topic was drone photography – the photos and videos that people take with drones are just breathtaking!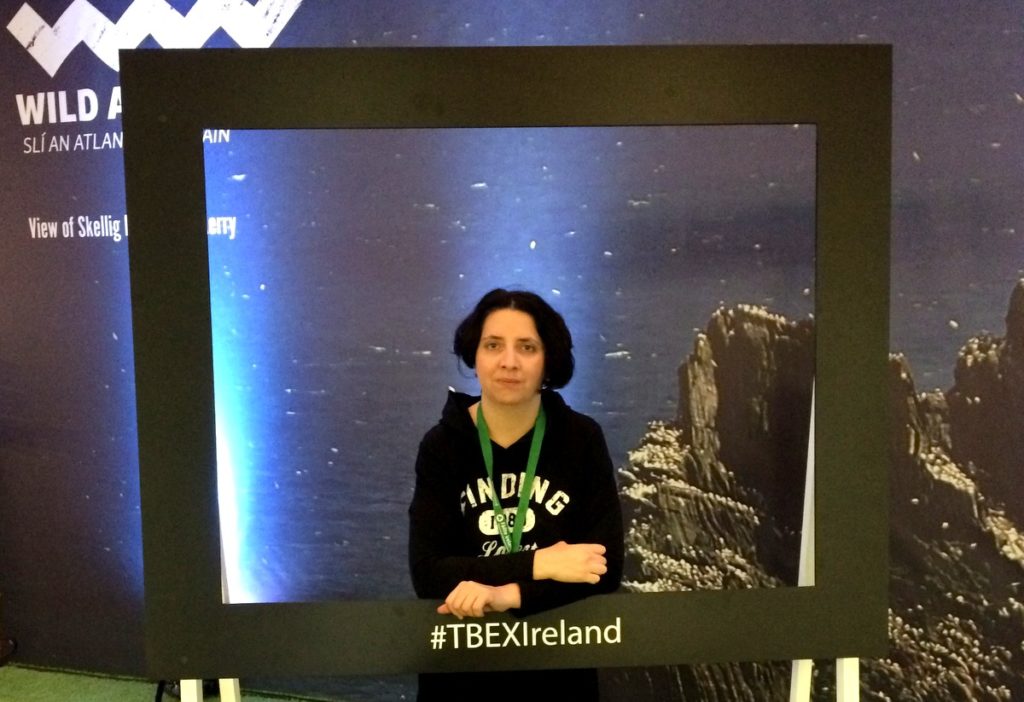 When you are in such a huge event, network like hell. Mingle with buddy bloggers at the conference and evening events. Do not be shy to approach presenters after their sessions, pay a compliment, ask for hints – everybody whom I spoke with were extremely nice. Give and take business cards, make notes on the cards on the topics that you have discussed. In order to remember people better – take their photo with the badge (definitely after asking for permission). The credit for this idea goes to Agness Walewinder from eTramping blog.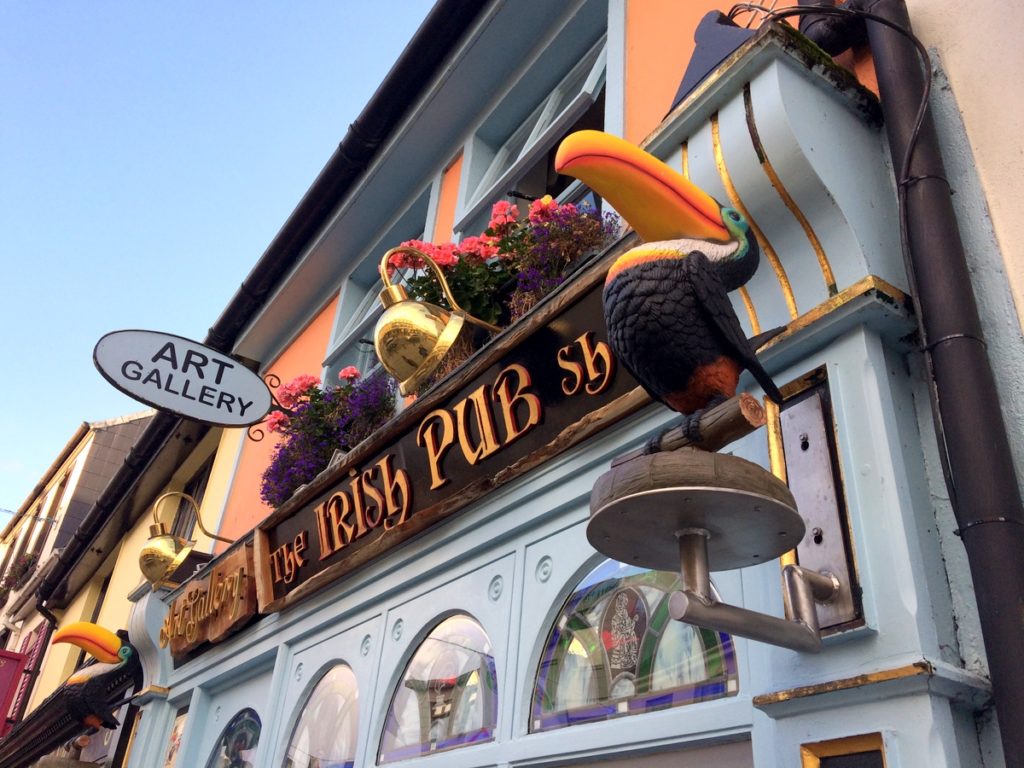 When speaking to Destination Marketing Organizations (DMOs) and travel industry professionals, listen to them first. Understand their needs and tailor your pitch to the person you are speaking with. Don't come with the position "what can you give me", come with "what can I do for you". Under-promise and over-deliver – this is the way to build long-term relationships with the brands and destinations. Small hint – if you did not get a speed dating appointment with a particular sponsor, come to their booth first thing in the morning. Use this opportunity to present yourselves and discuss cooperation, while your partner is still fresh and can tell one blogger from another.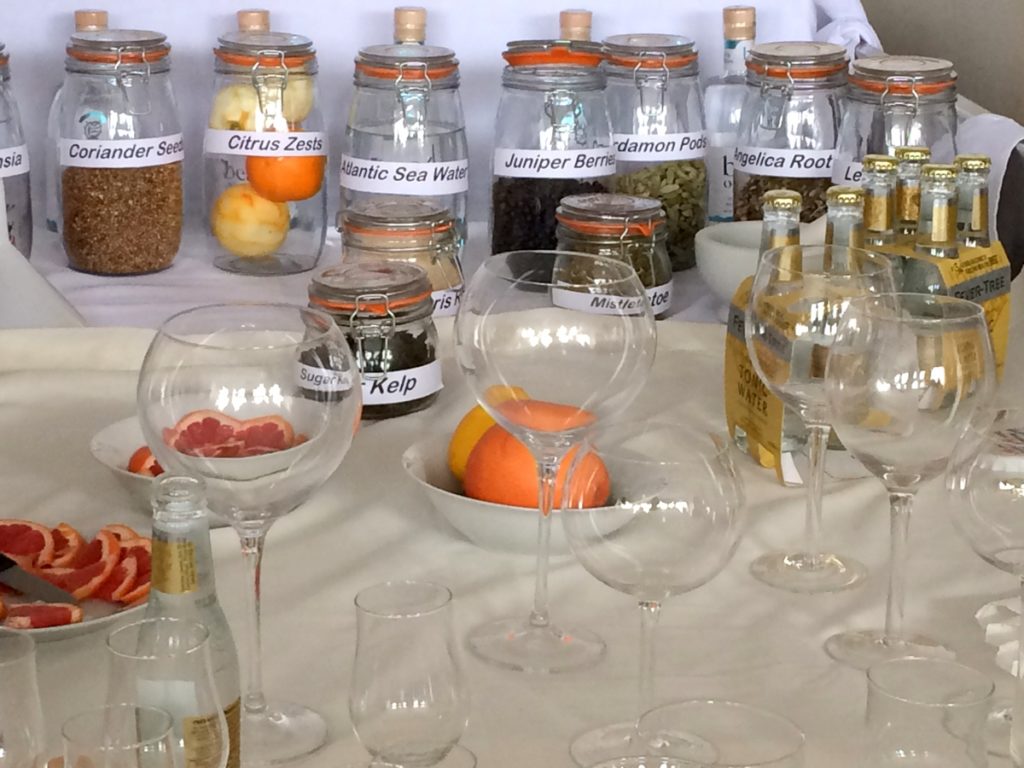 I would like to finish with thanks to the people and organizations that made these two weeks unforgettable. Special thanks to Con Moriarty's Hidden Ireland for Beara foodie tour and introducing us to great people of country Cork that make food with their heart. To Heritage Ireland for an access to beautiful castles and unique archaeological sites around the country. To Shannon Heritage for the visit to Bunratty castle and Folk park near Limerick.To EPIC museum of Irish Emigration in Dublin for an experience mixing storytelling and amazing museum technologies. And TBEX team – you rock!
Continue reading: Tips and tricks for TBEX first-timers (takeaway from TBEX Jerusalem).
TBEX Killarney took place on October 3-5, 2017. The 2018 TBEX events are taking place in Zimbabwe(!) and USA. You may follow the future events at TBEX website.