Granada is a mix of East and West, a city of sultans and kings, majestic and eclectic. Here we started our journey around Andalusia – straight from the dessert.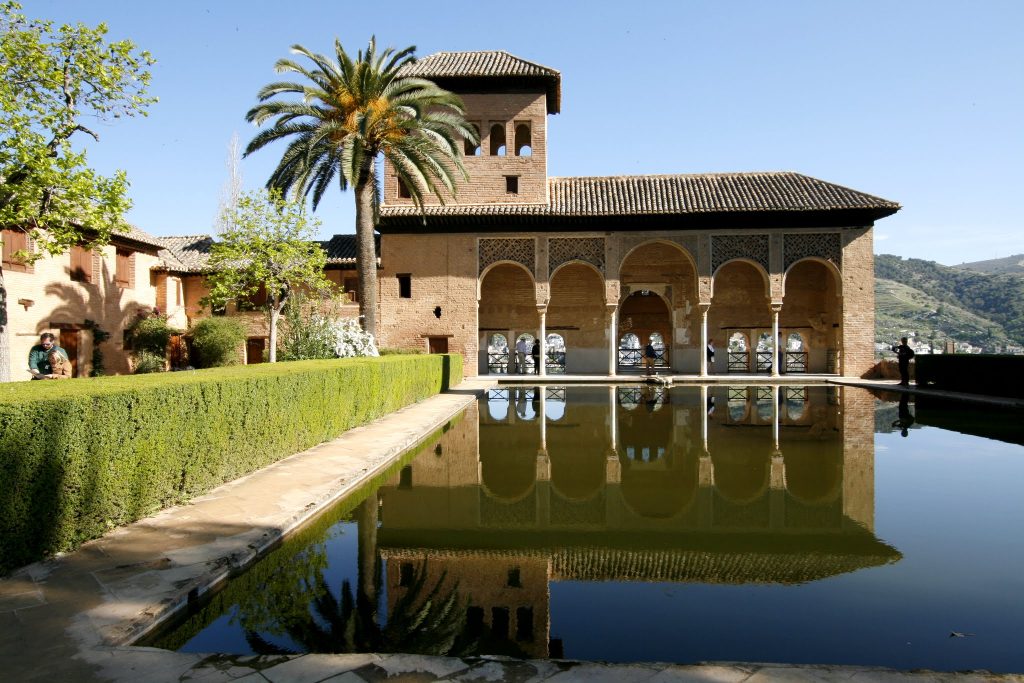 1. You say Granada – you think Alhambra. This magnificent complex of palaces and courtyards crowns the city. Move slowly from hall to hall, from courtyard to courtyard, each time being astonished by the beauty. Feast your eyes on Moorish carvings on dry plaster and stone, colorful mosaic, marble fountains, shaped trees.
2. Visit a gigantic Cathedral, full of light, a mix of barocco, Renaissance and gothics. See the tomb of king Ferdinand and queen Isabel in the Royal Chapel. In their rule, Christopher Columbus discovered America, the Reconquista was completed and Spain was unified.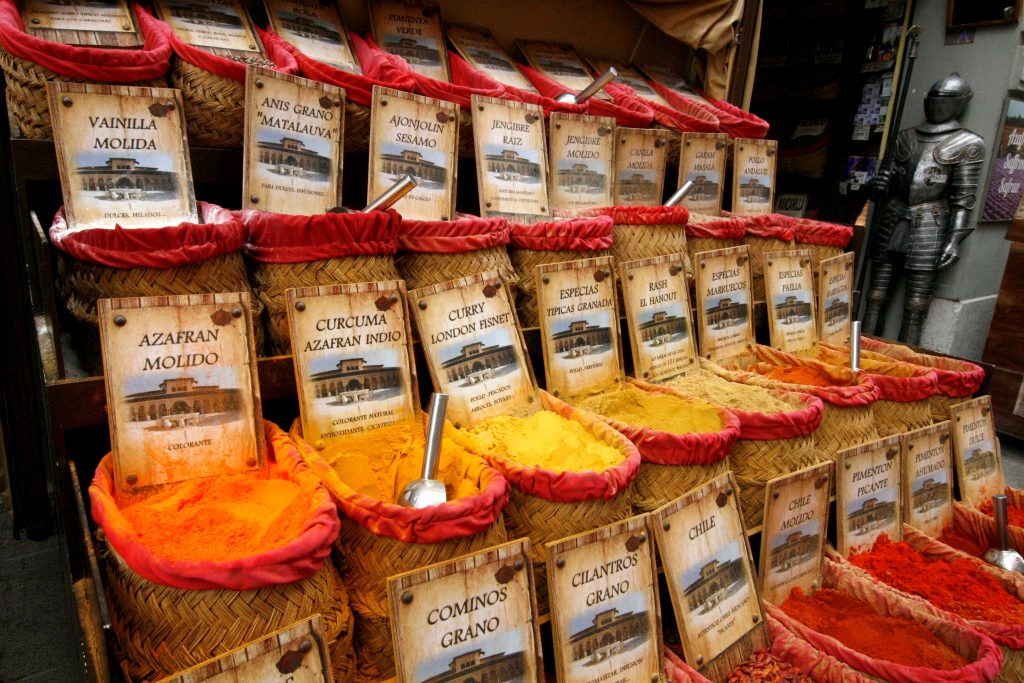 3. Stock with tea and spices in small Arab shops across the Cathedral. Shop for souvenirs at Bib-Rambla square.
4. Dine with plate of thinly sliced jamon. Try an unexpected, but tasty combination: broth with jerez. Finish with rioja or cold sangria. No hope to stay 100% sober in Andalusia.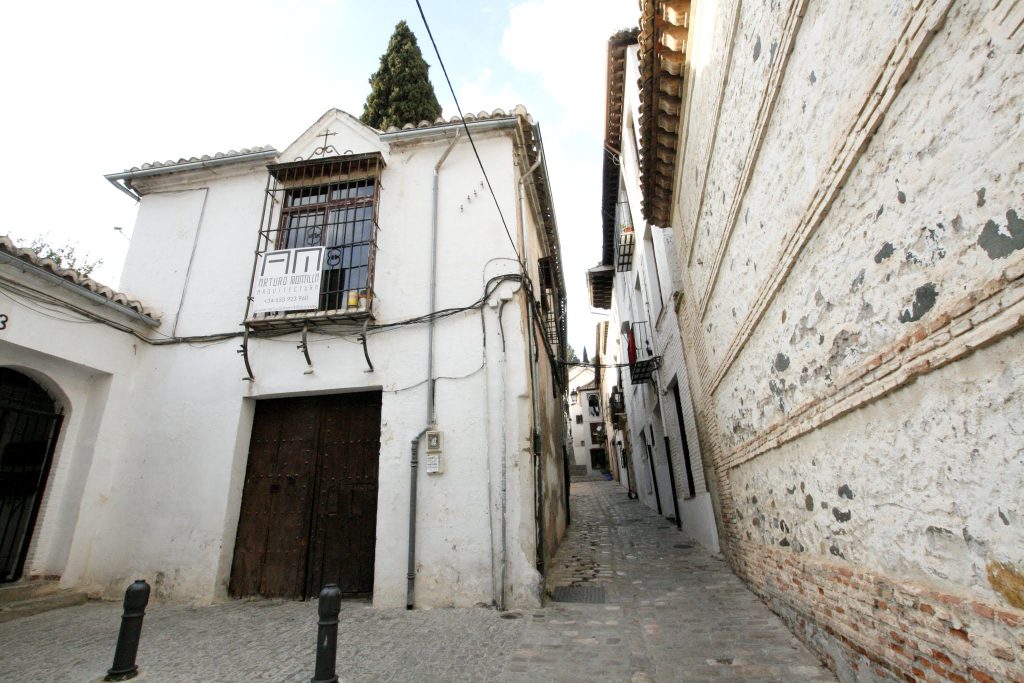 5. Become lost in the maze of streets of Albayzin – the medieval Moorish quarter of Granada. Feel yourselves in a time machine – it seems that nothing changed here through the ages: high white walls without windows, stone pavements. If you climb to mirador (viewpoint) of Saint-Nicolas, you will get the best view on Alhambra from the top.
6. Order several types of teas and oriental sweets on a carved metal tray in a teteria – Moroccan tea room at the narrow street Calle Caldereria Nueva). Relax after a long day of walking and slowly sip the rich hot drink.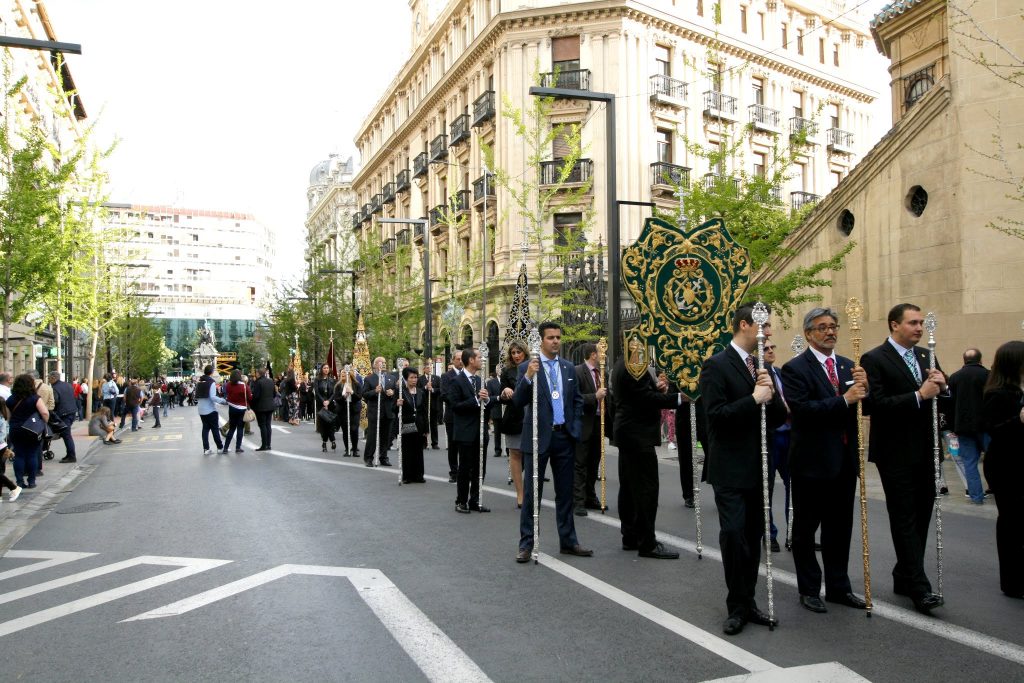 7. Meet a weird, almost a kilometer-long religious procession consisting of very serious dressed-up people. After some inquiries, we learned that this is a celebration of anniversary of the statue of Maria Santisima de la Misericordia.
8. Taste a signature dessert of Granada: pionono – little sponge cakes soaked in syrup and topped with creme or chocolate.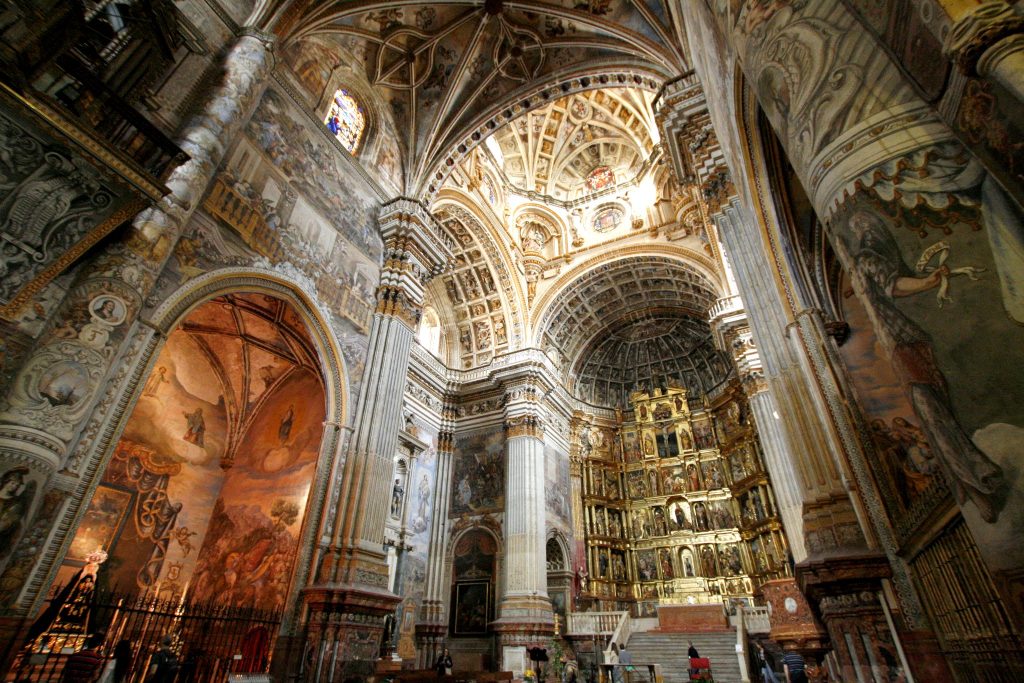 9. Get to Carthusian Monastery decorated with unusual type of marble – it looks like vanilla cake doused with liquid chocolate. And to San Jeronimo (see photo) – from the outside it seems just another monastery with square inner courtyard with orange trees – like thousand other monasteries in Spain. But step inside and the church decorations will blow your mind.
10. Plan minimum 3 hours for the Science Museum. Learn the human body compositions, see how giant butterflies are leaving their cocoons in a real time, measure your weight on Jupiter and Mars, experience an "earthquake room" or an imitator of a car crash.
Important practical tip: order your Alhambra tickets in advance for a specific date and time here or at another authorized website. Otherwise you risk spending hours and hours in a line to the ticket box, without a guarantee to get inside. The quantity of tickets for each day is limited. You may order tickets online three months before the date of the visit.
We were trying to book the entry tickets month before the visit on the above website and they were sold out! But we found another option – and even a better one – Granada Card. It includes not only Alhambra, but also the Science Museum, the monasteries, some smaller museums and public city transport. For us, a two-day Granada Card economically paid off. You can order it on the website choosing the date and time of Alhambra visit. Pick up the card from the city information center at Plaza del Carmen.
Note that a time indicated in your Alhambra ticket is the time of entrance to the inner palace. Allow at least 30 minutes to pass the controls, walk through the park to the palace and place the bags into a storage room if needed.