From all travel start-ups that I met at TravelTech 2016 conference in Tel Aviv, GivingWay touched my heart the most. This is a group of passionate people committed to make volunteering tourism more affordable by directly linking potential volunteers to non-profit organizations.
Their website now grants a direct access to over 300 organizations (and growing) spanning more than 70 countries – from Europe to Asia, from Africa to Latin America. The opportunities include educational, social, healthcare and ecological projects. The host organizations often provide accommodation and/or meals. The volunteer still have to pay the airfare and sometimes a "volunteering fee" to NGO, but not to the placement agent.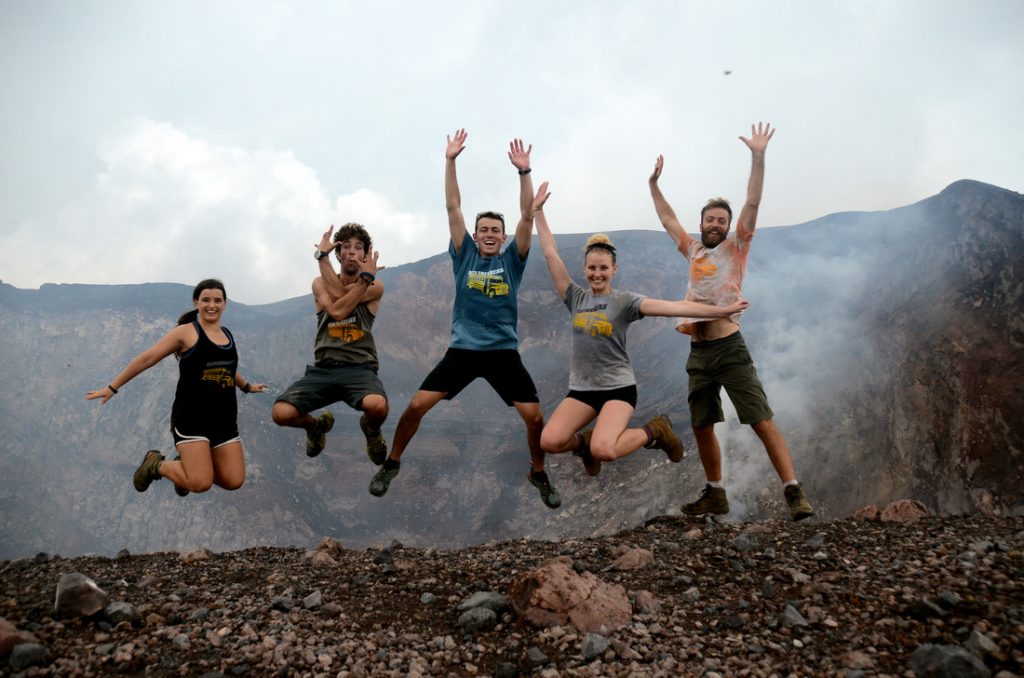 The GivingWay website and their Facebook page are quickly becoming a vibrant community, where people can prepare for their volunteering trip, share the experiences and ask questions.
I personally think that this team is working for a great cause and wish them all the luck. I only hope that they would be able to build sustainable revenue streams from supporting travel services. As of now, their business model seem to be not very strong.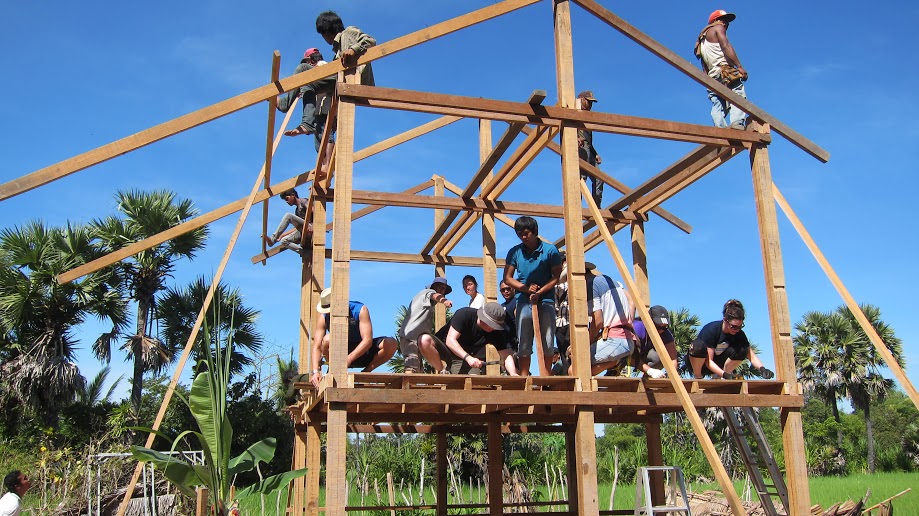 I took an interview of Aviv Hochbaum, a Community Manager at GivingWay. Here it is:
– How did the idea of GivingWay come up?
AH: The idea of GivingWay came as a result of Orit Straus's (Founder and CEO) personal experience in the volunteering industry. As an experienced volunteer herself, Orit was quite amazed to see how volunteering abroad had become a lucrative business. But its biggest beneficiaries were the (mostly Western) volunteer placement agencies and not the local communities themselves.
By carefully researching what has become of the volunteering industry, Orit was able to understand the existing gaps that needed to be bridged. With these in mind, she introduced the idea of GivingWay which wants to make volunteering accessible and easy for all by enabling even the remotest of organizations to be found by suitable volunteers that match their actual needs.
– What is your mission?
AH: GivingWay's mission is to become the leading volunteer platform and to successfully make a positive and much needed change in an industry that has somewhere along the lines gone astray. GivingWay has also set out to fix what it sees as the two main problems with voluntourism today.
The first problem is that volunteering abroad has become a very expensive privilege. With placement agent fees ranging from a few hundred to a few thousand dollars merely for placing volunteers with nonprofits (plus flights and travel expenses!), the high fees are a major barrier for many that cannot afford them.
The second problem with voluntourism is that because things are managed by placement agents that often times place financial considerations before the actual needs of local communities and without due consideration of what the local organizations actually need, this in turn reduces impact and benefit to the organizations as well as the volunteers, who feel their contribution had not been maximized.
By eliminating agents and allowing for direct dialogue between organizations and volunteers, GivingWay is shifting the focus and the power back to the organizations themselves, who can now manage and run their volunteers as they see fit.
– What does your team look like?
AH: Our core team consists of technical/product experts, community & growth managers and business development professionals.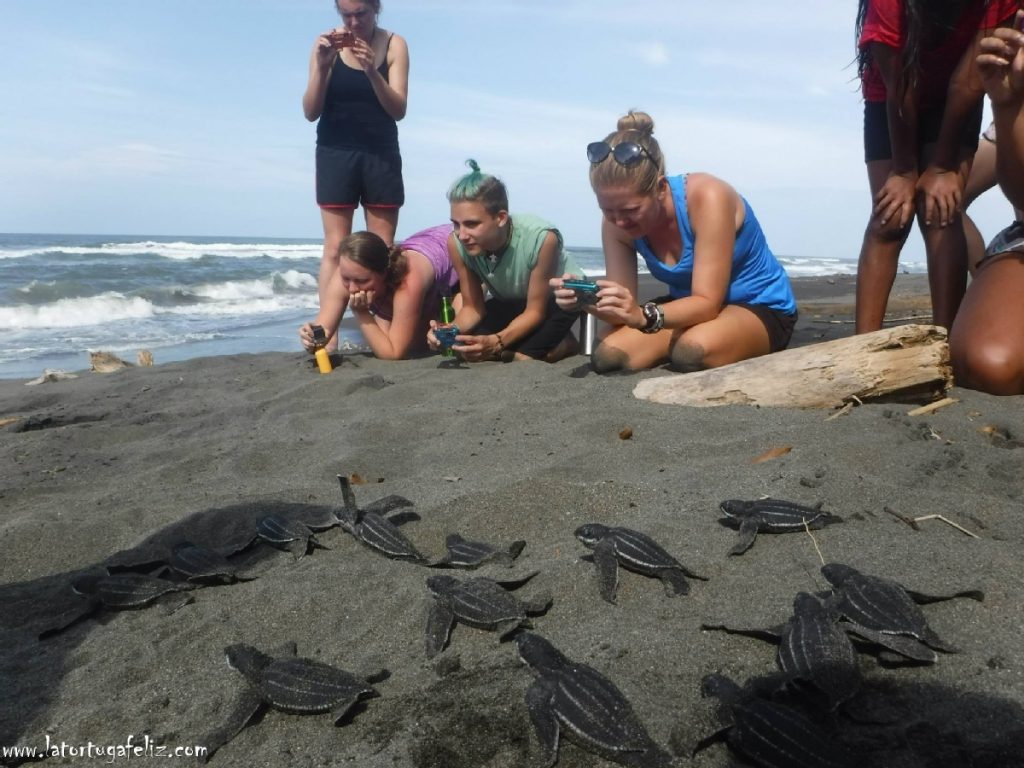 – How did you get up to speed?
AH: In terms of on-boarding volunteering opportunities, GivingWay started out by using personal connections to reach out to nonprofits, introducing them to the new platform. A combination of word of mouth and promotion in various online spaces that promote volunteering projects abroad provide for continuous expansion of nonprofits and volunteering opportunities on the platform. As for volunteers, on-boarding is through various social media platforms, travel platform partnerships, and more.
– How do you promote yourselves to businesses and volunteers – online and offline?
All of GivingWay's promotional efforts are focused online. The travel and volunteer community has countless various websites, social groups, and blogs through which it is possible to spread the word. Additional promotional efforts were also made possible through travel and volunteer forums, through which travelers requested the advice of experts in trying to plan their next volunteering trip abroad.
– What is your business model?
While we do not charge for the placements, we are introducing certain features that are available for a small fee (e.g., Volunteer Passport). We also plan to make more by booking travel products and services such as flights, travel insurance and accommodation.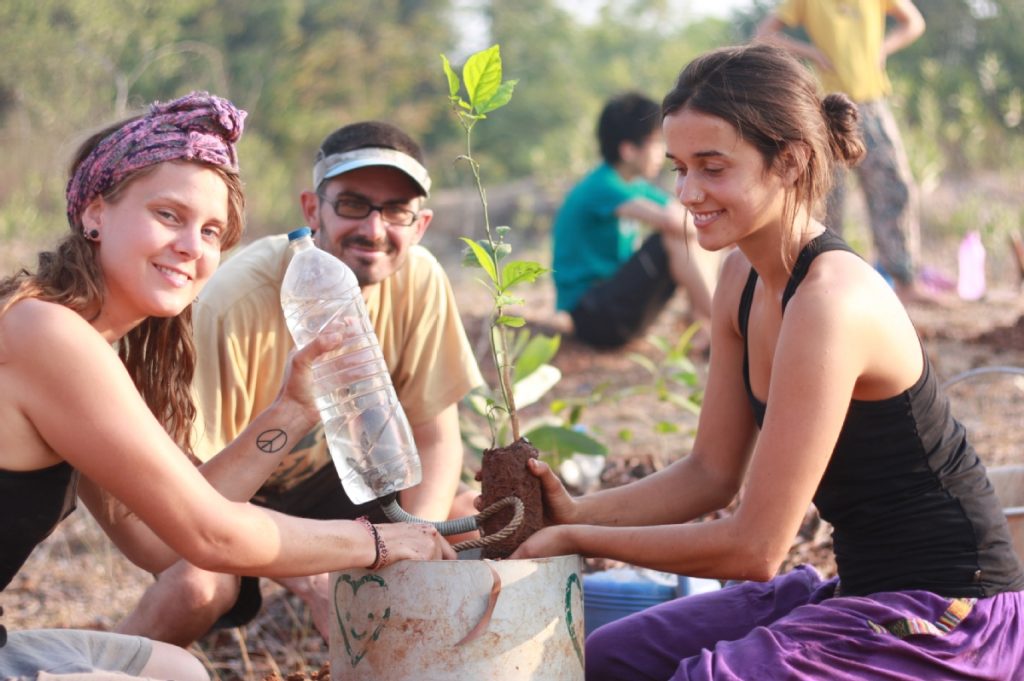 – You have great blog articles on your website. Do you feel that the blogging part pays out? What is the importance of blog in your business?
The GivingWay Community Blog allows us to position ourselves as a place where one can gain additional information and knowledge in regards to traveling and volunteering abroad.
Since GivingWay has an important social agenda of promoting responsible, ethical and meaningful volunteering opportunities abroad, the blog is an incredible opportunity to further engage current and potential users with these important messages. Some of our most popular blog posts to date have been the ones that have taken a very strong stance on highly debated topics (for example GivingWay's stance against orphanage volunteering). Such posts have been noted to successfully engage readers who may have not fully considered all aspects of their volunteering journeys abroad.
Additionally, the blog has become an active place where volunteers and organizations share their recent experiences, stories, tips and advice. This is also incredibly important as it helps to further form and create the GivingWay community of like-minded individuals who share similar attitudes with regards to the volunteering industry.
Photo credit: http://www.givingway.com/