This article opens the series "10 things you can do in…" – my 100% subjective point of view on cities and countries of the world.
1) Explore the historical part of the city and visit its main places of interest – Wat Phra Kaew Buddhist temple and Grand Palace. Very colorful, very shiny, very beautiful, the only downside is that it is always a huge crowd of tourists there. Note the Emerald Buddha – the Thai king personally dresses him up three times a year, in the beginning of dry, rainy and hot season. The palace includes several small, but interesting museums: an exhibition of Thai currency from anciently to our days, a museum of Crown Jewels and an armory. There is also an unusual market of amulets nearby.
A friendly advice: put the shoes which are easy to pull-off, since you would need to do it every time before entering a temple.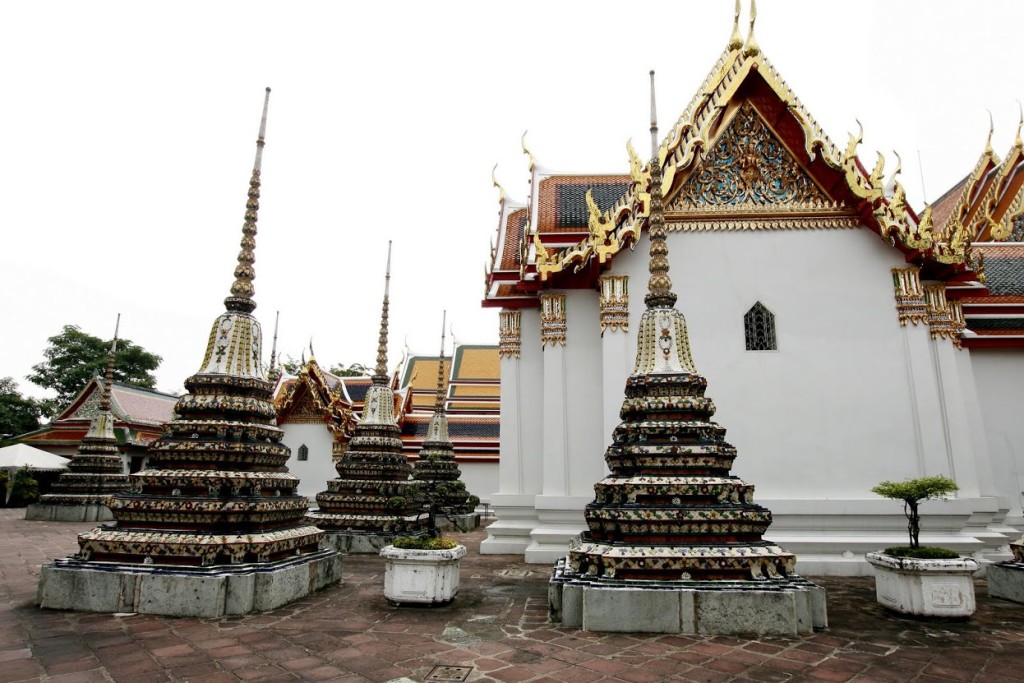 2) Continue to Wat Pho, another impressive temple complex located close to Grand Palace. Study the episodes from Buddha's life encrusted with mosaics on the heels of a giant reclining Buddha. Bring a lotos as an offering to gods.
3) Hunt local cats with a photo camera. Try to find answer to the question "should every cat that lives in Siam (Thailand) be called a Siam cat"?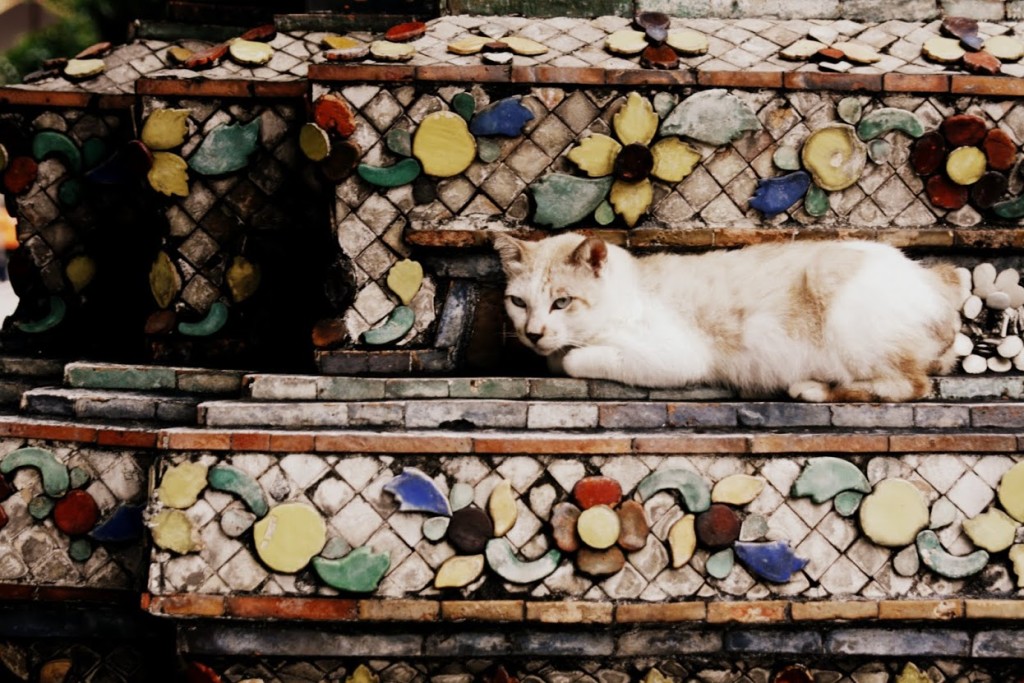 4) Ignore tourist restaurants. Bangkok is known as the city with the best street food in the world. I am quite conservative with what I eat, so I was living mainly off Pad Thai noodles with chicken and shrimps and assorted fruit shakes and smoothies (although I also tried a grilled caterpillar!). Don't forget to ask for "not spicy", unless you are fond of having kilograms of pepper and spices in your dish.
5) Spend evenings hanging around Kaosan – the main backpacker street of Bangkok. Bargain for souvenirs, listen to the music, drink local beer, turn back scammers (it is worth reading about classic Thai tourist scams before your trip, then you would be able to recognize most of them in advance). Wrap up the day in a massage salon, where after an hour of hard massaging you would feel reborn.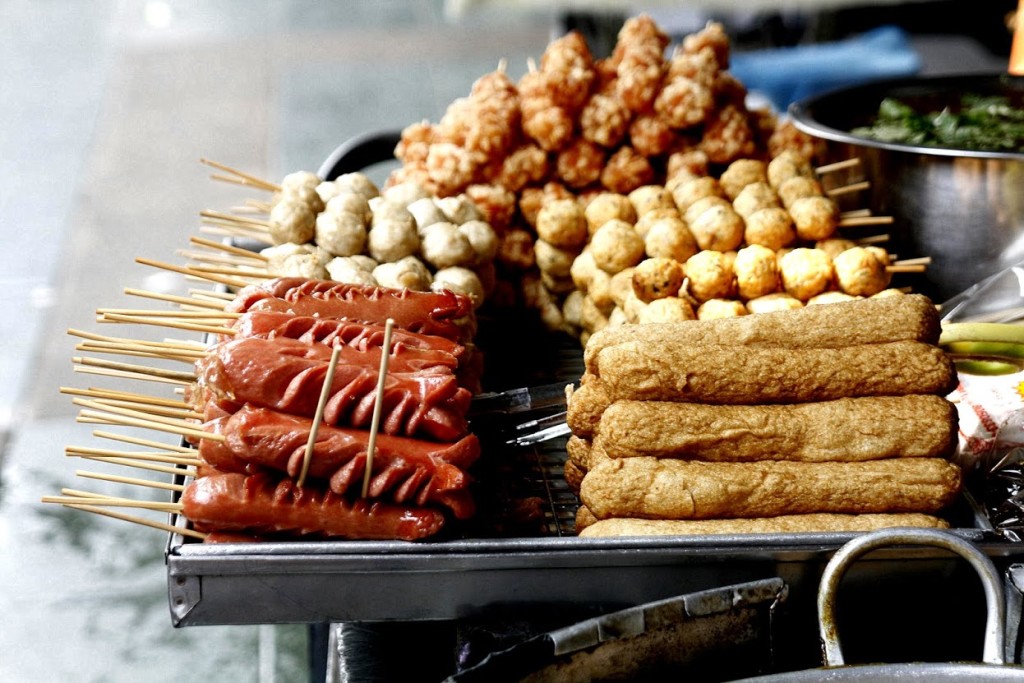 6) Meet the sunrise on the Golden Mountain and look at Bangkok from the top. Bang a gong. Visit a nearby quarter of monk bowls-makers and watch them at work.
7) Take a ferry to the other side of the river to Wat Arun temple, a tall carved tower. If your fitness level allows – climb the tower, if you are too tired – spend time studying ornaments and statues at the bottom.
8) Go to noisy colorful Chinatown. Stroll the gigantic market, stare at weird goods and their merchants. Buy and eat a huge portion of dim sums with various fillings.
9) Try a durian. Durian is a weird fruit which smells awfully, but tastes really good. Its texture is creamy and it reminds a banana, a strawberry and a sweet pudding at the same time (hard to explain, you need to try). Durian is banned from public transport, taxis and hotels, since its smell is extremely persistent. If you clothes touch durian, you would need to wash them several times to get rid of its smell, and if you enter a room with this fruit, you would need a chemical cleaning!
10) Spend a Saturday or Sunday at Chatuchak Market. The vintage clothes and shoes stalls offer incredibly nice items for a reasonable price – if you are European size XS or S, prepare to spend a fortune here. Unfortunately for me and fortunately for my wallet, it is difficult to find larger sizes here. There are also huge shopping arcades with goods for scrapbooking and decoupage and cutest shops with kittens and puppies.
We enjoyed Bangkok so much that 4 days spent there were not enough – we did not manage to visit a floating market or to participate in a cooking class. Well, now we have reasons to come back.